Fight the Bite with Haggerty Pest Control & Mosquito Spraying Services
Most people are afraid of mosquitoes, and it's not difficult to figure out why. Not only can mosquitos ruin your outdoor fun, but they can also carry dangerous diseases, such as Eastern equine encephalitis, Malaria, Chikungunya, and the West Nile Virus. A mosquito infestation may lead to other vector-borne diseases that can even cause heartworm in household pets.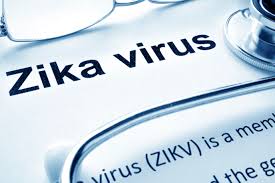 Zika Virus Prevention
Things are even scarier when you consider the possibility of the Zika virus, the mosquito-borne disease that's quickly spread across countries around the world. It is important for South Floridians to stay prepared and consider mosquito prevention services to protect and defend their homes and commercial properties.
What Attracts Mosquitoes?
Mosquitoes don't just choose your house at random. That's why our team encourages you to take a few necessary steps  to ensure that your home stays free of unwanted pests and mosquito-borne disease year round.
Keep mosquitoes at bay by eliminating any standing water from your property. This is because mosquitoes are attracted to moisture. Standing water is a breeding ground for mosquitoes, therefore it is important that you take preventative action by combating infestation at its source.
At Haggerty Pest Control, our services are specifically designed with you in mind. We know that not everyone has time to tackle pest control problems on their own. As local pest control specialists, our team of expert technicians will help you create a custom pest control plan of action to eliminate mosquitoes and prevent future infestations.
Prevent Mosquitos with a South Florida Pest Control Company You Can Trust
If you're concerned about a mosquito infestation, we can help.
Protect yourself and your family with Mosquito Spraying & Pest Management services by Haggerty Pest Control. We offer our clients affordable, effective preventative pest control maintenance that stop mosquitoes in their tracks.
Defend Your Property with Barrier Spray
Don't let your property become a breeding ground for mosquito-borne disease. The Haggerty team is proud to offer Barrier Spray to defend and protect your property against mosquito invasions.
When the Barrier Goes Up, Mosquitoes Go Down
In a 20-30-minute process, our trained professionals use a backpack sprayer/fogger to spray eco-safe, pet/people friendly products on your yard. In just one use, we can eliminate 85-90% of unwanted pests. With monthly treatments from Haggerty Pest Service, you're guaranteed to see noticeable results you'll love.
While the process specifically targets mosquitoes, other bugs like no-see-ums, midges, and biting flies will also be repelled.
Still not sure? We're confident enough in our product to guarantee a free re-service of the yard in the unlikely case that mosquitoes bother you between scheduled treatments.
If that sounds like a good deal to you, just wait. We're making it even better: if you pay for a season's worth of Barrier Spray services up front, we'll give you a $70 discount. Even better, if you refer a friend or neighbor and they get two monthly treatments, you'll get a FREE barrier spray treatment!