Posted by Haggerty Services
On June 29, 2016
Haggerty Pest Services, pest control, Pest Control Tips, Rodent Control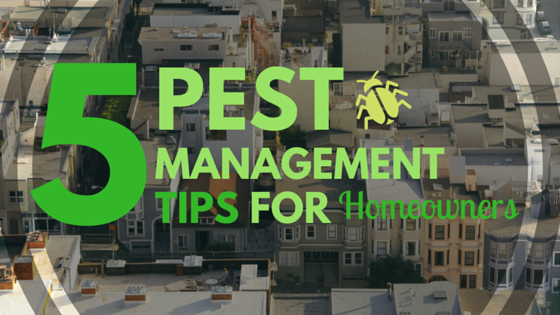 When it comes to moving, the last thing you want to worry about is an unwanted pest finding its way into your home. Whether it's pesky rodents, a colony of ants, or a swarm of mosquitos, a pest control problem can be a frustration for families settling into their new home.
Here at Haggerty Pest Service, we understand the annoyance of living with unwanted pests. Fortunately, we have plenty of solutions to help get unwanted pests out of your home quickly and efficiently.
This month, we gathered the five best tips for DIY pest management for new homeowners. Check it out:
Pest Control Tip #1: Give Your Home a Deep Clean
The first step to getting rid of unwanted pests is to give your home a deep cleaning from top to bottom. Most new homeowners do this regardless, as it is oftentimes impossible to determine how much the prior owner cleaned before moving out.
If you'd rather not do it yourself, hire a housekeeping service to assist you with your deep clean. This is also a great opportunity to see where unwanted pests are hiding, and develop the right plan of action to stop them in their tracks.
Pest Control Tip #2: Use the Right Spray
If you have a spider or insect problem taking up residence in your new home, an insecticide spray will do wonders. Always be sure to double check the spray bottle for the list of species, and compare it to the infestation you have at home.
If you have any pets or small children, choose an organic or natural insecticide for additional safety.
While a non-poisonous insecticide spray may be hard to come by, the right kind will help manage your pest control problem, and even stop them for good. Just remember to keep them out of reach from children and pets!
Pest Control Tip #3: Set Out Traps
For ants and mice, traps can be the quickest method to keeping them out of your home. Similar to choosing an insecticide spray, be sure to choose a trap that will not harm pets or children, or keep them out of reach for kids and the sniff zone for pets.
For ants, some traps contain a poison that the ants can bring back to their nest. For mice and rats, you can choose between single use sticky traps, or go the traditional route with reusable snap traps. If you opt for spring loaded snap trap route, take precaution so you don't pinch your fingers when baiting around the house.
Pest Control Tip #4: Call a Professional
If your do-it-yourself efforts do not suffice, leave it to the professionals. A professional pest control and rodent removal company like Haggerty Pest Control is the most effective option for permanent pest control.
Professional pest control services bring years of experience managing unwanted pests and removing them from homes, apartments, condos, and everything in between. Their highly-trained team of expert pest control technicians will develop the right plan of action for you, so you never have to worry about conquering your pest problem alone.
Pest Control Tip #5: Keep Your Home Clean
Once your home's unwanted guests have been removed, why not try to keep it that way?
Keep your home clean from there on out to avoid a second infestation. A dirty kitchen or bathroom, or discarded food left lying around are the quickest way to welcome insects and rodents back into your home.
Additionally, you can make sure your windows and doors are well sealed to prevent re-entry. Walk the perimeter of your house in search of cracks or openings that a small insect or rodent can use to sneak inside.
Call the Professionals at Haggerty Pest Service Today
If you're on the market for a new home, always check for evidence of insects, spiders, and rodents when viewing your property for the first time and again during your inspection.
For all matters of pest control and rodent removal, trust the professionals at Haggerty Pest Service to permanently eliminate all unwanted pests, big and small. Whether you need regular pest maintenance services, or custom pest control services designed to meet the unique specifications of you and your home, Haggerty Pest Service can help.
Your Effective & Reliable Pest Control Solution
Our team of expert pest control technicians are ready to make your home pest-free year-round! To get started, contact us today to learn more about our residential pest control services at (561) 347-2930 for residents of Palm Beach County, (954) 421-9981 for Broward County, and (772) 489-0025 for St. Lucie County.