Posted by Haggerty Services
On June 6, 2016
Haggerty Pest Service, mosquitoes, pest control, Zika Virus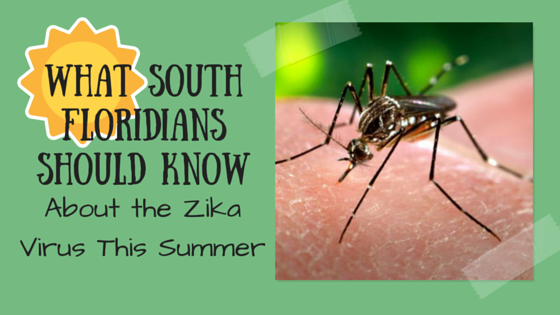 In recent news, Zika has come on the forefront as a new and frightening mosquito-borne virus.
While Zika is still very rare in the United States, travelling outside out the country is a huge risk factor associated with potentially catching the virus.
In South Florida, people are always travelling out of the country to visit friends and family, or to go on vacation. This, along with South Florida's perfect climate for mosquitoes, are two major risk factors for contacting the Zika virus.
But what do you need to know about Zika Virus, and what can you do to protect your family?
What is the Zika Virus?
Zika is a virus carried and transmitted by mosquitoes. Its flu-like symptoms are usually mild and only last for about a week, but the fear surrounding Zika comes from the risk associated with pregnant women catching the virus.
Pregnant women who become infected with Zika can potentially result in birth defects in their unborn child. The birth defect most associated with Zika is microcephaly, which causes abnormal or ceased brain development in babies during pregnancy.
What Can I Do to Protect My Family From Zika?
Haggerty Pest Services, Inc. offers affordable Mosquito Spraying & Pest Management services to the Broward, West Palm Beach, and St. Lucie County areas.
To repel mosquitoes from your home, we use a barrier spray that is effective and eco-friendly so that it is safe for your family, including small children and pets.
Haggerty Pest Services also offers plenty of education on preventative measures to keep mosquitos at bay all summer long.
Enjoy Our Mosquito Specials! 
With scheduled mosquito spraying treatments for your yard, we will offer one free re-servicing in between scheduled treatments as an aggressive preventative measure.
Not only that, but if you pay for a season of Barrier Spray treatment in full, Haggerty Pest Services will give you a $70 discount!
And it still gets better: if you refer us to a friend and they pay for two monthly treatments, you'll receive another Barrier Spray treatment free of charge!
Call Haggerty Pest Services This Summer and Keep Zika Away From Your Family
Don't wait for mosquitoes to decide to use your yard as a summer vacation home.
For a solution to your pest control needs, trust the professionals. Call Haggerty Pest Service today to learn more about our current specials, mosquito treatment programs, and more!
For more information, please contact Haggerty Pest Services, Inc. at (561) 347-2930 for Palm Beach County, (954) 421-9981 for Broward County, or (772) 489-0025 for residents of St. Lucie County.